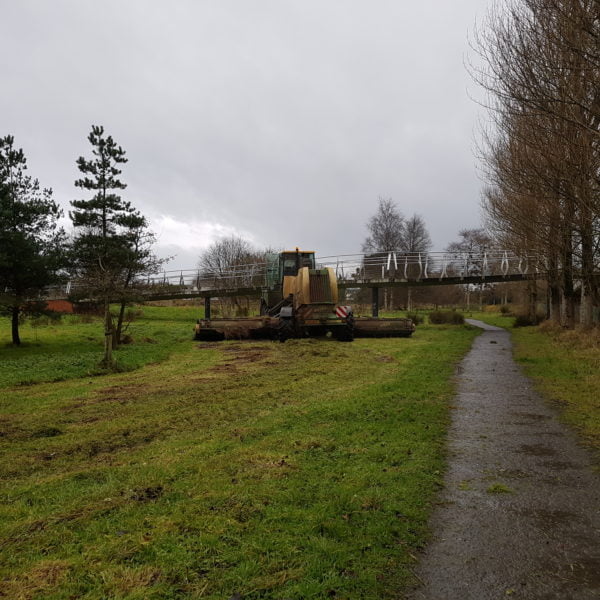 Like many land managers the wet weather this year has made it extremely difficult for us to cut and remove the grass from our don't mow site, but we were able to take advantage of a weather window last week, when the ground had dried up enough to get machinery on site, to cut and bail one of the bigger grass areas in Riverside Ballymoney. While the grass is no longer good for fodder we were able to take it to our green waste site for composting.
It is important to try and cut and remove the grass ideally late summer, weather permitting, to help reduce the nutrient levels which encourages native wildflowers and fine grasses to flourish. We have been particularly pleased with this meadow as it has responded very well to this management last year with a host of wildflowers appearing this year, such as yellow rattle, bush vetch and selfheal.
The field may look a bit bare now, but it will soon become green again and hopefully will have even more wildflowers next year.