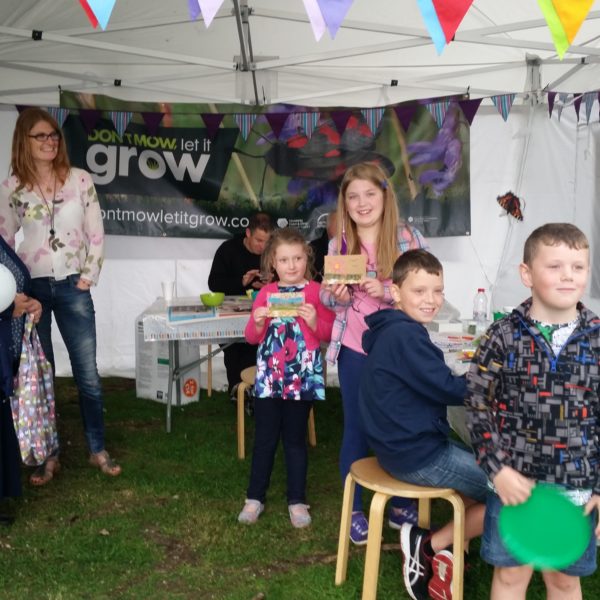 The European and Africa Wakeboard boat championships took over Christie Park & the Bann River from 5th to 13 August. The Don't Mow, Let It Grow team joined in the festivities on the 12th & 13th with their Don't Mow Gazebo.
There were hundreds of visitors who enjoyed making paper pots and planting winter pansies, as well as creating a meadow scene, colouring in and a garden moths show and tell. As well as learning more about the Don't Mow, Let it grow project.
If you missed us at Riverfest, then catch up with us at Airwaves, Portrush, 3rd & 4th September 2016.